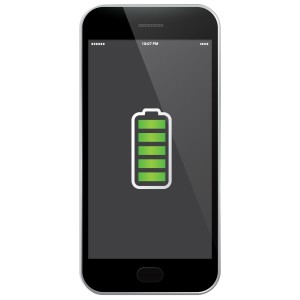 Mobile phones have gone a long way since they were first introduced as massive pieces of hardware you had to bring around like lunchboxes. Now, they fit snugly into your pockets plus they can do a whole lot more than just call. You can play games, take photos, create videos, and so much more. That being said, you'd at least think that someone would be able to create a smartphone with a battery that doesn't die. Sadly, this is nothing but a dream.
It's not hard to see why though given the number of functions a smartphone can do. That requires a lot of power and energy so for a device to actually do all that, you must have a pretty strong battery. All batteries are not born equal, however. Some smartphones outlast others by a mile in terms of battery life and for your sake; we've compiled them into a list. That way, you'll be able to pick what kind of smartphone you want when you next go shopping!
Top 3 Smartphones with the Best Battery Life
Android Domination
It doesn't take a genius to know that Android phones are the top players when it comes to battery life. Don't get us wrong, the iPhone of Apple is a great piece of hardware but when it comes to battery; it's standard. However, we're still hoping that the iPhone (whether it's the 8, 9, or 10) will make this list someday!
Now that we have that out of the way let's get to the juicy part. Here's a list of some of the best Android phones when it comes to battery life!
Huawei Mate 9
The Huawei Mate 9 stands out from the pack thanks to its battery. It boasts an octa-core Kirin 960 processor which gave the developers a lot of flexibility to tweak the smartphone and add in some extra features. One such impressive feature is its Machine Learning Algorithm which makes this smartphone smooth and responsive. It learns your user behavior as time passes and optimizes its performance based on that. Pair that with a powerful battery and you've got a smartphone that can last you days without charging.
Asus ZenFone 3 Zoom
If you're looking for a smartphone where you won't even need to think about battery life then the Asus ZenFone 3 Zoom is the one you need. The 5,000mAh battery is nothing short of a powerhouse and can last a full day of playing videos. Just imagine how long it will last when you do normal, everyday activities with it!
Samsung Galaxy A7
What makes the Samsung Galaxy A7 impressive is that it packs a 3,600mAh battery inside an ultra-thin 7.99mm body. It's quite the upgrade coming from the Galaxy A5 and it comes with a Super AMOLED panel for improved battery life that can last hours upon hours of usage.
These are just 3 Android smartphones that we think have the best battery life without sacrificing much overall performance. There are some smartphones out there that boast incredible numbers when it comes to battery life but it compromises the overall performance of the device. With these models, you won't need to worry about that!