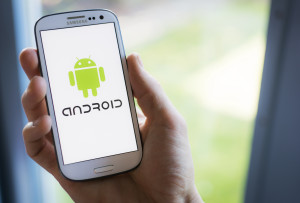 Whilst there a range of free alternatives available, there are plenty of reasons why you may want to consider putting a bit of money on a premium Android backup app. Backup apps with price tags or monthly subscriptions are often filled with many great features that the free versions lack, and they can become incredibly useful. In this article we take a look at three of the best reasons why you may want to pay for a backup solution.
Safe File Backups
Obviously, the first thing that comes into mind is safe file backups. Whilst free backup software can do a nifty job, by placing your money into a product, the company will feel a lot more obliged to offer the safest backup solutions available. Android backup software like MobileGo, for example, comes with a huge array of backup options and features to ensure your important files are never lost.
With MobileGo, you can backup all of your data, whether it's texts, contacts, photos, media or other important data, and the service has been refined over the years to make recovering your backed up data easier than ever.
The question you should ask yourself is – do you trust your incredibly important data with a free backup solution? If not, you may want to consider a premium Android backup solution.
Remote Access
Another great feature that usually comes hand in hand with premium mobile backup packages are remote access functions. Using MobileGo as an example again, owners of the service can remotely send text messages, respond to calls, view data and edit information such as contacts straight from your PC or laptop.
Many paid-for backup solutions today offer a great deal of new features that make the backup part just one of the many benefits of such software.
Convenience
Premium backup software is just too convenient to stop using. Once you've started using it, you will certainly miss being able to easily update your music playlists, your photo albums and contacts via your PC if you stop your subscription. The large amount of convenience features make software such as MobileGo incredibly useful for everyday use.
Some of the convenience features available with premium Android backup software includes being able to install, uninstall and manage all of your smartphone's applications via your PC, dealing with your contacts and transfer them to other devices, and converting files into compatible formats for your Android device whilst on the go.
You can even use some software to help boost the speed of your Android by remotely managing open apps and games that are draining on your phone's resources.
There are many other reasons why backup software can be used as a convenience product, and you can learn more about the various features premium backup apps come packed with here.
If you are looking for a good Android backup app, your best choice is to invest some money into it – there's no denying that you'll find some of the many features in premium Android backup software useful to you and your own personal usage.