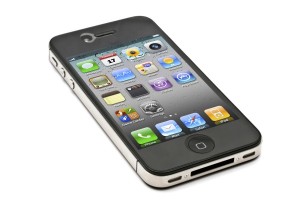 The Apple iPhone is a powerful device that give you, as a parent, many handy tools at your disposal to track your child's location. Using the GPS of your child's iPhone and any one of the applications below, one can find the exact whereabouts of your child.
Certain apps even allow you to monitor route information, so that you can see where they have been. Take a look below at the top five ways that we have found to track your child's location on an iPhone.
Find My Phone
If you know the password to your child's Apple account then you can use the Apple Find My Phone service to track their whereabouts. Prior to using the service you need to enable it on your child's device.
Navigate to settings, tap "iCloud" and then tap "Find My iPhone" and enable and allow it. Then all you need to do is simply navigate to iCloud.com from any web browser, select "Find My Phone" and login using your child's Apple account. You will be presented with a map and a blue dot indicator of where your child is.
Find My Friends
Find My Friends is an app made by Apple that often gets overlooked, but it actually has great functionality as a means to track your child. All you need to do is install Find My Friends on both your device and your child's, and then send an invite to your child to allow tracking to begin.
You can even allow them to follow your location in turn. Find My Friends allows your child or either allow tracking or hide their location, so a certain level of trust is required. Many advanced notifications are also provided, including notifications of when a child has arrived at or left any given location.
Family Locator
Family Locator is a great free app that allows you to track members of your family. Simply install the app on their device and then you can track their location via GPS, visually observing their location as they move. This great app supports many advanced features such as arrival notifications, check-in, SOS messages inclusive of your exact location and even gives GPS navigation.
One only reveals their location to people that you trust and Family Locator is highly customizable. It is great for developing a network of friends and family members, sharing information and locations in order to ensure the safety of all.
Lassy Project
One thing that this free app has that many others lack is real time tracking of anyone that is monitored. Lassy Project is intended to facilitate the rescue of a missing child and updates on a second to second basis once an alert goes off, alerting only the people that are necessary. Lassy Project is highly customizable and could make all the difference when locating a missing child.
mSpy
If you want a sleuthy tracking application then you had need look no further than mSpy. This great app allows you to silently monitor your young one's location via GPS, messages, phone calls, browser and messenger activity and more. mSpy allows you to monitor almost anything without your child knowing that any software is present on their device. For the highest level of customizability and the vastest tracking options, mSpy is utterly the best.