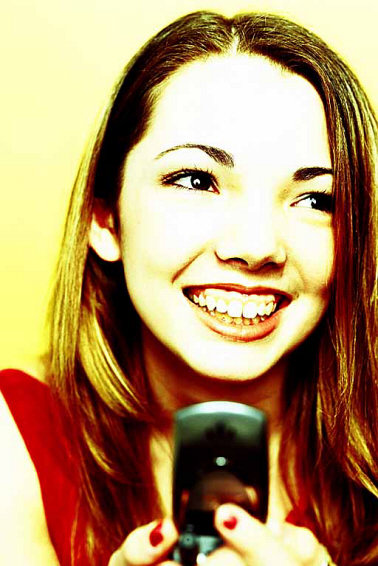 In today's day and age, many children have cell phones and a monitoring software will help you keep an extra eye on them. Kids use their cell phones on a regular basis.
Having a cell phone means more freedom for them and it means that they may see something that you do not necessarily want them to see. Many inappropriate websites, applications, and chats can catch the eye of your child. Blocking them from seeing these things is almost impossible unless you are constantly watching what they are doing. Since you cannot do this, cell phone monitoring software is perfect for you.
Benefits of Tracking Internet Use
There are many reasons why you may want to track the Internet use on a target phone. If you are a parent, tracking the usage will allow you to see exactly what your child is doing and what type of content they are looking at.
Protecting your children is number one and a monitoring service will allow you to help keep them safe. Since the monitoring software will show you exactly what sites your child went to, you will be able to see what type of content they see. You can then block the websites using the monitoring software.
If you are an employer, you will be able to see what your employees are looking at during company hours. If the employee has a low production rate, you will be able to see why and what they were doing.
Another benefit of tracking Internet use is that even when the history is deleted, you will be able to still see what the user looked at.
Monitoring Software
Many different types of monitoring software out there allow you to watch what your child does on their cell phone's Internet. Some programs come with different features and some of them are lacking other features that you may deem more important.
mSpy is a great product to use for tracking Internet usage and also usage on the cell phone. This program also allows additional features such as blocking applications that are inappropriate and controlling the phone remotely.
MobileSpy allows you to view Internet history on the target phone. The program specifically tells you the URL that was visited, what browser it was visited in, the date, the time, and the title of the page visited.
Not available at the moment – Stealth Genie is another cell phone monitoring software that will allow you to watch what your child does on the Internet. You are able to view the web history and any bookmarks that have been saved. You can also setup alerts to notify you when the target phone has certain words typed.
Overall
Cell phone monitoring software is perfect for you if you want to keep track of what your children are doing on their cell phones. Keeping your children safe is your number one priority and you cannot always be watching over their shoulder. Monitoring their web activity is one way to efficiently use a monitoring software to keep them protected.