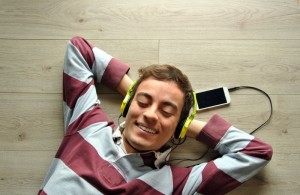 It's a pain to admit the fact that there is no common music interface between major smartphone platforms such as Android, iOS, and Windows. iTunes is a pain to many iOS users and Android users don't have a very effective way of syncing their music.
This brings about several inconveniences, especially when transferring music and other media between iOS and Android devices.
Wondershare TunesGo is a tool for Windows/Mac computers designed to help users bridge the gap between iOS and Android by allowing users share music and manage files between their devices irrespective of the platform.
Finally, there's a tool to ease some of the pains iTunes users endure with new features to completely enhance their experience.
TunesGo is a great application with awesome features, of which one is the ability to recover your corrupt iTunes library. So whether your computer crashes or your iTunes library is accidentally deleted, TunesGo will repopulate your library in no time.
Once you have iTunes pre-installed on your PC, Wondershare TunesGo will work flawlessly. After installation, you will be prompted to connect your device in order to manage your content. It works with all Android versions from Froyo (2.1) and above.
TunesGo Review – Put Your iTunes on Steroids
Features
Media Transfer: TunesGo lets you transfer your media files (Music, Movies, Playlists, Podcasts, TV Shows, iTunes U, etc…) seamlessly across your devices. With the software, you can transfer between the following platforms
iPhone/iPod/iPad and iTunes
iPhone/iPad/iPod/Android and PC/Mac
Android and iTunes
File format compatibility is no longer an issue as TunesGo has an inbuilt converter which automatically converts almost any music file format supported by your device.
Get Music: TunesGo offers you 3 great ways to get music. TunesGo automatically generates the best playlists for you to listen for free or download. It works with any mood and occasion and supports sharing as well.
Another great way TunesGo helps you get the best music is through its Youtube download functionality. The module allows you to download and convert your favorite YouTube videos into mp3 files. Unlike other conversion software, you don't need to copy and paste the URL into the conversion field of the software. All you need to do is to open a YouTube video inside the TunesGo and the URL will be captured. You may not be allowed to download copyright protected content, however.
TunesGo also helps you save a song being played somewhere else. Whether it's being played on the web or on the radio, simply hit record and it's yours.
Organize Music Library: TunesGo automatically analyzes and cleans up your music library instantly. You can also change your cover art, delete duplicates, add tags to your music, or remove missing/broken tracks.
iTunes Backup/Restore: Wondershare TunesGo lets you copy your exact iTunes library to any computer. This includes your Music, Playlists, Movies, Podcasts, TV Shows, iTunes U and more. TunesGo provides an option to backup your iTunes library even to your external drive.
Support and Compatibility
Wondershare TunesGo Works on all versions of Windows (XP and above) and Mac OS X (10.6.8 and later). It supports Apple devices running iOS 5 and all Android devices running v2.1 and above.
You can purchase a 1-year subscription for $40 and a lifetime license for $60. You can also get a trial version from their website. Below is the pricing for both PC and Mac.