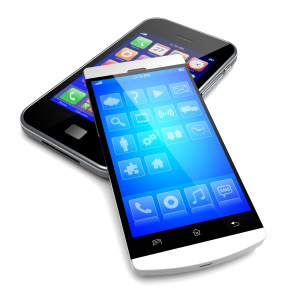 If you own an Android or iPhone with a screen size of 6-inches or less and have not yet experienced Google Cardboard first hand, then you will find that the average price of $10 is money well spent. Whereas Google Cardboard is a limited version of what 2016 will bring in terms of virtual reality, it is one of the most cost effective ways of experiencing something that most have never even considered properly.
Whereas many of the games and interactions available through Google Cardboard have limited appeal and are not immersive over long periods of time, there are a few gems amongst them that are truly unique. Here we take a look at a few of the best Google Cardboard apps that you simply have to try. If you have not built a Google Cardboard headset then hurry up and order one! You will not be sorry.
Virtual Reality with Google Cardboard in 2016
Star Wars VR
This app allows you to experience the role of a secret agent of the resistance, placed upon Jakku. For any fan that wishes to fully experience the dusky, desert world of Jakku explored in the Force Awakens, the Star Wars VR app for Google Cardboard is a must have. Get it here.
Proton Pulse
For an interactive virtual reality game for Google Cardboard, look no further than pulse. This action packed arcade game offers a range of neon levels, giving you full immersion in a world reminiscent of Tron, comprised of a hexagonal grid. Proton Pulse is well worth the $1.99 that it sells for, proceeds of which are all to be used in the funding of VR Vanguard V, the developer, ZeroTransform's, follow-up title. Download Proton Pulse here.
Sisters
Sisters is a game that is so bizarrely unique that it cannot be described, it must be experienced. You will be rewarded with an obscure experience, which is well worth the entire effort of setting up Google Cardboard itself. Download Sisters, free from Otherworld Interactive, wait for a silence and solitude and experience this horror via Google Cardboard alone in the dark.
Rollercoaster VR
Undoubtedly the most immersive virtual reality rollercoaster around, for now at least! Fibrum have put together an app specifically for Google Cardboard that will have you feeling the gravity whilst you twist, turn and rip through water and more, riding a virtual rollercoaster than is not for the squeamish. Download Rollercoaster VR today.
Nightmares VR
Everyone holds a unique intrigue for being afraid. We all appear to enjoy getting a fright in one way or another. Nightmares VR allows users to explore a nightmarish world, killing hordes of manifestations of the nightmare world, attempting to stay alive for as long as possible. This game does a great job of bringing shooter based action to Google Cardboard and is one of the best implementations to date. Get it here.
Caaaaardboard!
Caaaaardboard! allows you to dive from a building, spray paint your tags around a virtual city, exploring the freedom of parkour at extents that are not possible in our reality. It is an extremely responsive game with controls that are highly intuitive, and become second nature to use. Caaaaardboard! gives us true immersion in a fantasy reality, rendered by Google Cardboard, get it here.