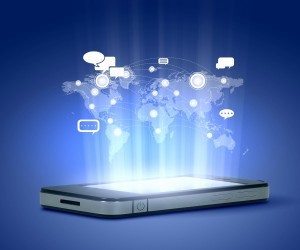 You bought an Apple iPhone 7. Great! But even an iPhone 7 needs some level of maintenance.
You may have gotten a "Low Storage on iPhone" warning or the iPhone is slow in responding. It might be time to clean its "brain". For this, freeing up the memory is key.
As a first step to assess the amount of space you are using: Settings > General > Usage
If it is indeed due to reduced memory space on your iPhone, do the following:
Clear RAM

Restart your iPhone by holding onto the Power button to switch off and release it once the iPhone starts.
Uninstall apps

Settings > General > Usage > Manage Storage
Select the relevant app
Delete App
You may also tap and hold the app on the iPhone home screen. The app icon will start shaking along with an "X" in the top left corner of the app. Tap it and click on "Delete" when prompted.
Delete downloaded files (music, ibooks, videos, etc.) from iTunes. You should be able to download it with your Apple ID at a later date.

Music app > Library > Songs > Tap and Hold song's name > Delete from Library > Delete Song
Videos app > Edit
iBooks app > Select > Delete
Clear Safari cache.

Settings > Safari > Clear History and Website data
Use online storage options such as iCloud, Google Drive, Dropbox, etc. This increases both the local space on your iPhone and also gives you the flexibility to access these files from anywhere, as long as you have an internet connection, your account information and a device. It is easier to share these files with whomsoever you wish to on the fly.
Save only the HDR items.

iPhone saves 3 photos at different exposure levels every click. Review your collection and clear the duplicates or unwanted images accordingly.
Albums > Camera Roll > Select > Tap the relevant photos/ videos > Tap "Trash Can" > "Delete [selected] Photos" > (Under "Trash") Select "Recently Deleted Items" and Delete
You may also disable this automated option by: Settings > Photos & Cameras > Toggle "Keep Normal Photo" off
Many social media apps such as Snapchat, Whatsapp save duplicates of the photos as well. So remember to delete these.
Data is more affordable. So it is recommended that you opt to use apps such as Whatsapp, Hangout or Snapchat, if you are still depending on SMS. Your messages would be stored on an online space and not on your phone. Delete saved SMS text messages.

Messages > Edit > Select relevant messages > Delete
If you still wish to use SMS, at least set messages to auto delete after a fixed period of time.

Settings > Messages > Delete all messages after 30 days or One Year

Similarly delete voice messages.

Phone > Voicemails > Edit > Select relevant messages > Delete

Use apps, e.g. System Activity Monitor, Memory Mate Pro, Free RAM

These will constantly provide you with reminders on duplicate items or when RAM is nearing its limit, etc.
Hope that will help you take care of your memory issue!