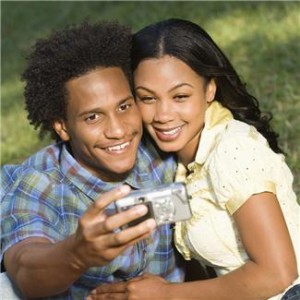 You may be thinking that it's about time to get romance back in your marriage, and you may be absolutely right. The sweet whispers in the ear are more sporadic these days and you may be afraid that the infrequent affection towards each other will slowly dwindle into a routine nothingness in the end.
This is where the danger of a breakup, that could be avoided, carves its way between the two of you. Doing something about it is the key to a new beginning in your marriage that could bloom even more than when you first fell in love.
Setting some time aside to communicate with each other is vital. Without this little chat to start things moving, it may be more difficult to put the spice back in your lives. When you both agree that something needs to be done, that will be the beginning of revitalization in your marriage.
Spice It Up a Little – Spend Quality Time Together
There shouldn't be any guilt in leaving the kids with a sitter. Start off with a night out by going to a romantic dinner together. Taking those baby steps will lead to a longer period of time alone. Don't hesitate to play hooky from work while the kids are in school, especially if it's raining or snowing outside.
Sometimes when unplanned time alone is initiated, it sparks a little mischief that can lead to a very romantic escapade between the two of you.
If you are both open to each other's fantasy, excluding other partners, it would be a great idea to experiment with new things. If hubby buys a negligée for you to wear and wants to rub chocolate all over your body, then why not appease him? Likewise, you could buy a little something for him to wear. It could be a delicious men's cologne just for the bedroom, or sexy underwear that enhances his best assets. Trying new things in the bedroom could lead to never wanting to leave it again.
Use Text Messages to Get The Romance Back
When you're both away from each other it's hard to be romantic, or is it? There may be a perfect solution for that time away from steamy cuddling. You could text each other sizzling little excerpts of what you'll be doing to each other that evening. If you need help in constructing a juicy text, no problem we will help you. You'll both be able to find exactly what you want to say, but didn't know how to make it enticing enough to generate a little excitement.
It just takes a creative imagination, and some outside help, if necessary, to feel that tingle in your stomach again when you both look amorously into each other's eyes. A sensual embrace filled with the feeling of desire for each other, will be an incentive to get the kids to bed on time so that you could spend a lovely evening together in the privacy of your bedroom. It's really not hard to get romance back in your marriage, especially if you're both eager to resuscitate a relationship that has been neglected for too long.
Guest Post By Carmen