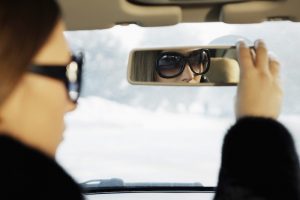 Technology is pacing up very first rendering most innovations which were previously considered the helms of the tech industry obsolete. While feature phones were the first ones to be weeded out by technology, almost everything else in the world is now being upgraded or even replaced by newly developed 'connected' systems. The automobile industry has not been spared either – people are now able to sync their car's data on the cloud and turn them into Wifi hotspots. Connected cars are pricey, and you may've to shell out a significant amount of bucks to get one.
Price shouldn't discourage you because there are other ways you can digitize your old 'brainless' car. In 1996, legislation was passed by the federal government requiring all vehicles manufactured and sold in the US to be fitted with ODB-II (Onboard Diagnostics) port. Since then, several modifications and improvements have been made to ensure that cars are digitally connected. If you're not sure yet on how you can transform your sedan into a smart car, read on below for exclusive methods you can use to upgrade your old car.
Ways to Turn Your Car to a Smart Car
Save on Car Insurance Bills
There are car GPS-enabled devices out there that can sync seamlessly with your smartphone to provide vital data about your car's location and health. Metromile and Snapshot are some of the dongles that share your driving habits to your auto-insurance provider. With these devices, you can cut the cost of insurance by exercising safe driving habits at all times. The insurance premiums are calculated per mile.
Track Every Mechanical Process in Your Car
Gone are the times when you'd visit a mechanic to diagnose engine problems. Some of the devices like the Automatic scans through every system in your vehicle and relay the status of each unit.  Bluetooth and Wifi connections allow these devices to pair smoothly with Android phones and iDevices.
These dongles send signals to your iPhone that showcase your car's information. The engine status, CO2 emissions, fuel efficiency and even the pressure in the tires are just some of the information you can get in real-time when you hook your phone with these dongles. In fact, when you're involved in a crash, the system directly calls 911. Some other dongles that can help you track the performance of your car include Mojio and Torgue.
Make Your Car a Wifi Hotspot
When you're traveling with your family or a group, it's necessary to have a shared network so that you can share the internet and even exchange stuff like music files, etc. You just need a dongle (mostly Vinli or Reco Smart). With these devices, you can easily activate the in-car Wifi option. However, you'll have to subscribe for a data package with your mobile service provider. Such dongles enable you to geofence your car allowing you to monitor the position of your vehicle in real-time. When the car is driven outside a particular perimeter, the app on your smartphone notifies you immediately.
Enjoy a Self-Driven Car
Self-driven cars first appeared in the 1980s and as we ushered in the new millennium, we've seen many self-driven cars being developed but rarely do we see them vrooming in the streets. If you've always dreamed of owning a driverless car, dongles such as the Cruise RP-1 are bringing your dreams close to reality. The device doesn't support full self-driving, but they can control the throttle, steering, and braking. The Cruise RP-1 was developed to allow you drive safely on the highway. These devices are expensive, and they can cost you not less than $10,000. They are also not available for all cars.
Ways to Turn Your Car to a Smart Car, what's your take on this?