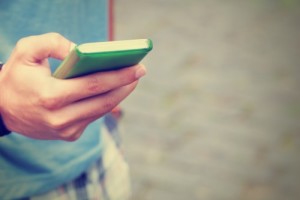 Today you can use your Android-powered device to watch live streaming video from anywhere in the world. These include streams of different live events, meetings, concerts and other special things happening all over. The world of applications that support live streaming video files has grown to include a vast variety of options. Here are some of the best apps to watch live streams on Android with as well as to create your own streams.
6 Live Stream Options for Android
1. Ustream
Ustream has been heralded for being one of the most stable apps around. This allows you to watch live video streams from other Ustream users from all around the world. This also uses a simple interface to make it easier for you to load files and share them with others on the app. It is also easy to adjust the visual features on any video that you want to stream.
2. Periscope
Twitter runs the Periscope live-streaming app as a convenient and simple option. You can not only find live streams and watch them in real time but you can also watch previously recorded videos within 24 hours after they have been made. You can also get access to private streams through passwords sent to you by those who record them.
3. YouNow
YouNow has become a hit for allowing people to select which people they want to broadcast live streams to. People can broadcast these streams to select audiences if desired. YouNow has grown in recent time to include its own original programs that can be streamed on the app.
Stringwire
Stringwire is designed with various events in mind. It is quick to load and is made to help you record a variety of live events in your area. People can chat on different video streams and search through individual videos to find content as they see fit. Streams can also be found online and searched through as all videos are saved and stored online for as long as needed.
Nom
Nom is popular for how it was designed with food-related videos in mind but it has grown to become popular among all types of users. This app lets you not only watch live videos but also send all kinds of content to publishers and users in real time. You can send video responses, GIFs, photos and much more. Blog posts and articles can also be added to any videos that you create and share on Nom.
Snapchat Live Stories
Snapchat has become a noteworthy service for saving short videos. Today Snapchat has a live streaming app called Live Stories. This lets you watch live videos or ones that have been recorded up to 24 hours earlier. You can also send in snaps or video chat responses to anything you might see on the site. This lets you interact with other video publishers as you see fit.
These apps are all available on the Android platform and are especially entertaining. These best apps to watch live streams on Android devices all use their own special series of features to make watching videos easier to do whether it's on a tablet or smartphone. Be sure to try these options out the next time you are looking to watch a live streaming video on Android or even if you want to create a live video of your own.