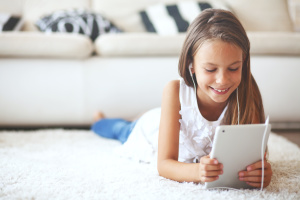 You can watch a variety of great live streams online with your iOS-powered device. There are many impressive apps for you to check out when you're looking to watch such live streams on your iPhone or other iOS device. These come with their own special features.
What Are the Best Apps To Watch Live Streams on iOS With?
Periscope
Periscope lets you watch all sorts of great live streams online. This free app lets you watch streams from other people in real time. Many of these streams can be archived for a period of time to be accessed after they are recorded. You can even record your own live streams by linking the camera on your iOS device to Periscope so you can display what you see to others in real time. Periscope offers portrait and landscape display formats and even allows you to access private streams with an appropriate password or referral link.
Livestream
Livestream is a tried and true option to look into. This lets you stream all sorts of things and lets you replay streams after they occur. Streams can be saved onto your hard drive too. Livestream also offers full social media integration support so you can get online and share streams with other people.
Meerkat
Meerkat is a program where you can quickly load up many live streams. Meerkat has a simple interface and a search space that divides streams by category. You can even record different streams that take place at certain times. This lets you get access to streams even when you're not able to catch them when they are broadcast live.
Hang W/
The functionality that comes with using Hang W/ is a popular part of this app. This app lets you zoom in and out of live streams. It can also link to various portable recording devices. You can even get this to link to a GoPro camera. Your video streams can also be linked on YouTube in real time. This is a very popular app among professional video streams in that they can use it to get their live streams linked to more places.
Livestation
Livestation places a focus on live news events but it can work for any kind of streaming purpose. You can search Livestation to get access to streams from all around the world. You can search for those streams based on points like where you want to watch video from. It also provides you with access to different television networks that offer their own live streaming features. This has especially been heralded by people who want to learn new languages in that they can watch live streams in many languages.
Have fun with watching all kinds of live streams on your iOS device. The choices you've got for watching such streams will be fun to look forward to. These programs are very popular among a variety of users and will be very easy for anyone to organize and use as needed. These especially suit well with a variety of users who have their own desires for getting access to live streams online.