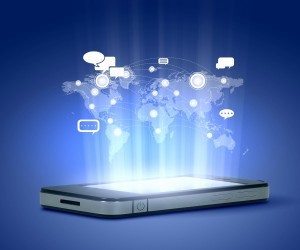 Can't make the decision whether you want to update your iDevice to iOS 10.3? Don't worry, we understand. Whenever it comes to updating, you're kind of walking through unknown territory and it's usually best to wait and see what people have to say about it. That's what we're going to do today! We'll be giving you the nitty gritty details of what to expect with the iOS 10.3 update and whether it's a good idea for you or not.
What Can You Expect with the iOS 10.3 Update?
Find My AirPods
Some of you may not have liked the new AirPods and it might have been because it's ridiculously easy to lose (even though it's got a special case). You'll be happy to know that iOS 10.3 includes a Find My AirPods feature! Unlike Find my iPhone, it doesn't make use of WiFi and instead uses Bluetooth to locate it and make a sound. Because of this, you'll need to be within Bluetooth range for it to work. Sorry to say, if you lost your AirPods in a far away place, you'll have a much harder time finding them because of the limited range of Bluetooth.
Settings
Here's another welcome change. The Settings app has been revamped for the better! Your Apple ID profile information is now accessible and fully customizable (which is always a great thing). If you bought it second-hand you can even display the previous owner's contact and security info for peace of mind!
One-handed iPad Keyboard
Ever wanted to type on your iPad the same way you type with your iPhone? With the 10.3 update, you can! It's a juicy story because Apple secretly added a third keyboard option for the iPad that makes typing much more easier and it's very similar to an iPhone keyboard but with this, you can even move the keyboard around the iPad for versatility!
Siri
Siri gets an upgrade and performs at a higher level now thanks to the update. You can now user her with third-party apps (as long as they're supported) to check your accounts, pay bills, and even schedule a uber ride in advance.
Apple File System
This is one of the biggest things the update has to offer. APFS is essentially one file system for all Apple products, regardless of platform. When it was designed, it had full-disk encryption as its biggest feature that ensures data protection. This is great because moving files between devices will be a thing of the past!
These are what we think are the best features that come with the 10.3 update and it gives us a lot to look forward to especially with the iPhone 8 nearing its release date! If you have a newer model of the iPhone it's probably a great idea to update because, with the APFS, you get a ton of security benefits. If you're using an older iPhone however, we suggest you don't update especially if you're phone has been underperforming as of late. That being said, this iOS 10.3 update is a great one indeed!