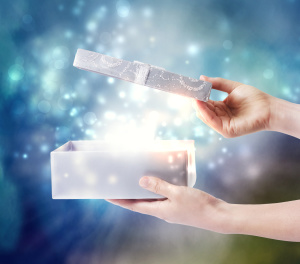 The Light Phone could be a good alternative for those individuals who have fallen into the trap of being too addicted to their smartphone. The inventors of this particular phone have been keen enough not to ignore how badly the users of smartphones have become attached to their gadgets.
The project is just kick-starting, and the idea is yet to reach the ears and site of so many people in the world.
What Does The Light Do?
The light is the size of a credit card and can only make and receive calls, nothing more, and nothing less. Not even text messages can be drafted and sent to another person using this phone.
This goes contrary to smartphones and other cell phones that are known to have so many features. These features are so catchy that they easily deny one a chance to interact with his or her immediate environment.
The phone is a very simple one, with very limited functionality. It is therefore very easy to hook up with friends. The time wasted trying to play games or watch videos on your smartphone can be used to have a very constructive conversation over the light phone.
The imagination of having a technological skeleton for a phone cannot be in any way an amusing one. However, let nobody think that having a light phone would now mean stopping to use his or her smartphone.
They have consequently made it possible for one to forward calls from his or her main handset to the light phone during those moments that he or she may decide to leave their smartphone at home.
Light Phone Design
Light Phone was created by product design developer Kaiwei Tang and artist/designer Joe Hollier. The gadget is only 4mm thick and weighs just 38.5grams. The phone is capable of holding up to ten speed dial numbers and can incorporate a SIM card, a micro USB port, and very little else.
Due to its minimal function, this small gadget is capable of going for 20 days on a single charge. This makes it a good back-up phone.
Back to the Basics
The inventors of this phone said that they are not trying to come up with a new technology. All they are doing is reducing everything to the basics. The original intent of those who invented phones was to make and receive calls, the only essential connection that the user needs. They hope to make a good profit out of their hard work and innovativeness.
Very smart minds and great philosophers since Seneca have always asserted that true happiness is being present. Smartphones have made man spend much of his or her days glued on the screen that they become absent in so many situations.
Given the fact that the phone is so basic, there will be no need to replace it. Hollier said that it is high time technology gave focus to true human happiness, though they are not in any way against technological development.
He also said that the idea of the light phone is just but the beginning of the conversation, and that more ideas are still cooking.