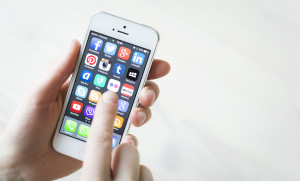 Through the comment section I have gotten this question more than once lately:
What monitoring software are compatible with iOS8?
In this article I will give you some more information on this topic and give you the two monitoring software that will work with iOS8 as of right now.
The monitoring world has taking their time to update their software. The iOS8 was released September 17, 2014 and two months later there are only two of the reputable monitoring software compatible with the update.
So who are the two monitoring software ahead of the game compatible with iOS8.
WebWatcher a
Simple Monitoring Software With No

Jailbreak Required

 

WebWatcher – this was the first software to be compatible with the Apple`s updated iOS8. This is a simple program that will allow you to monitor the basics like text message monitoring, phone log and photo recording.

 

WebWatcher`s advantage is that you do not have to jailbreak your iPhone to monitor it. With most monitoring software you have to jailbreak to be able to use and monitor the activities on the phone.

 

You don`t have to download anything on the targeted phone what you do need is the Apple ID and password. You can read more about the WebWatcher monitoring software in our in-dept review here.

 
FlexiSpy with 150 + Features
FlexiSpy – this software just announced that they are compatible with iOS8. FlexiSpy is a complex monitoring software with over 150 different tools. You can monitor pretty much everything and anything on the targeted phone.
With FlexiSpy you can monitor text messages, calls, gps location, passwords, multimedia, the internet, applications and more.
You can monitor instant messages like Facebook, Skype, iMessage, Whatsapp… the list goes on. You can also set alerts when the SIM card is changed or when the phone calls a specific contact.
The program require you to jailbreak the iphone if that is not done already.
If you want to know more about the FlexiSpy monitoring software, click here for our review.
There you have it, two this far, monitoring software that will work with Apple`s latest update iOS8. I am expecting the others to follow within the next month or so though.
At this point we don`t have a release date, for when mSpy for example, will be compatible with the update. So for now WebWatcher or FlexiSpy are your two choices for iOS8.