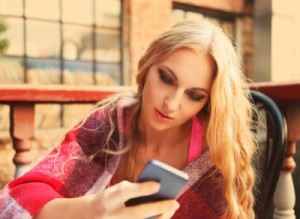 When looking for a new phone, you'll come across technical specifications with terms and values like Megapixel, mAh, FPS, Ghz and some others. These values are meaningless and confusing to an average consumer, who ends up picking the device whose specs has the highest numbers.
The truth is, in several instances, devices with smaller figures are better than those with larger ones.
To help you better understand the details offered by smartphone manufacturers, I'll explain each of the terms into layman's terms and show you what specs really matter when you are buying your smartphone.
What Really Matters When You Buy Your Smartphone
Display Density
Steve Jobs, while marketing Retina Display, claimed the human eye is incapable of detecting more than 300 pixels in a square inch of display, 12 inches away from the eye. This paved way to the popular misconception that displays can't get sharper than what already is in the system – Jobs was wrong here. Higher display resolution still matters, as the human eye is able to detect up to 900 pixels per square inch.
DPI or PPI (Dots/Pixels per Inch) refers to the number of pixels per square inch in a display and that's the key screen spec to look out for. Currently, any smartphone with a DPI value over 300 should be acceptable, even though high-end smartphones have DPI values over 400.
You need to understand that, the higher the pixels, the more computing power is required to work with all those pixels. High power usage translates directly to more power drain, so you need to think twice when going to a high density display.
RAM
RAM (Also called memory) is where data are stored for processing by the CPU. This becomes very important when you're multitasking. Things like your keyboard, system interface, and system apps are always stored in the RAM, and these components can easily occupy a gigabyte of RAM. When buying a new smartphone, look for one with at least 2GB of RAM.
iPhones are more RAM efficient than most Android devices, but even the iPhone 6S has 2GB's of RAM, making 2GB a new minimum. The more RAM, the better, but when RAM management becomes an issue, the overall smartphone experience becomes undermined.
Battery
Our smartphones will be useless without the battery. There's only one thing that matters when it comes to matters: milliampere hours (mAh). Simple put, the higher the mAh value, the longer the smartphone's battery will last.
The processor type, screen size, and other factors determine battery life, but they all go hand-in-hand with the mAh value.
Storage
A smartphone's storage is the very important. It's very vital if you save music, videos and images on your phone or tablet. The more storage a smartphone offers, the more files you can save.
8GB's of internal storage isn't the best, as the OS itself occupies about 4GB. The minimum you should look out for is 16GB. If you're running out of storage space, you can try streaming music from Spotify or Pandora and uploading your photos to the cloud
CPU
One final thing to consider is CPU speed. The higher the CPU speed (usually in Ghz), the faster the phone performs. You should go for a smartphone with at least 1.5 GHz or computing power.
To you, What Really Matters When You Buy Your Smartphone? Feel free to share below,