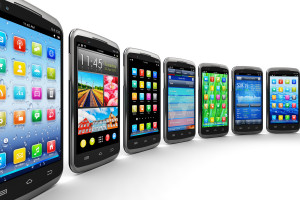 If you have ever lost or misplaced your Android phone then you can relate all too well to the unnecessary stress experienced and time lost fussing over where it may or may not be.
Thanks to GPS tracking already present on your Android device you had need not worry if your phone or tablet has vanished.
Alongside the native tracking functionality of your Android, there are also numerous apps available that allow you to interface with the GPS of your Android phone or tab, many of which do an outstanding job of helping you to track and locate your missing mobile.
We have taken a look at some of the simplest, most straight-forward methods of device recovery to help you decide what to do if you lost your Android phone.
Using Android Device Manager
If your Android phone or tablet is connected to your Google account, then you can make use of Google's Android Device Manager to track your internet-enabled mobile. There is no app that needs to be installed, if your device is linked then this is up and running. If you need to figure out the next step, deciding what to do if you lost your Android phone, then follow these steps to locate your device:
From a PC or laptop, visit Google Android Device Manager
Sign-in to your connected Google account
Select your device, then:
Select Ring to make your device ring; or
Select "Lock" to lock your Android; or
Select "Erase" to erase in data, in the case of theft
As you can see, Google makes securing or locating your device a breeze! If you do not have access to a PC or laptop, Google also offers an app on the Play Store allowing you to access Android Device Manager from another Android device.
Once logged into Android Device Manager with your Google account, you will be able to access data revealing where your device was last used, which is especially useful in the case of theft.
Free Android Tracking – GPS Phone Tracker Pro
This great free app will need to be installed on your Android before you lose is but once installed you have a fantastic free GPS based tracking app at your disposal. Real-time GPS tracking is provided, allowing you to pinpoint the location of your Android phone or tablet.
In addition to precise tracking this app also gives you low battery indications, a great heads up when searching for your device. Multiple devices can be tracked with GPS Phone Tracker Pro, allowing you to keep track of family members and friends if they don't mind being snooped on.
Paid Android Tracking – mSpy
Well mSpy is more of a remote monitoring tool than just a tracking app, but its GPS tracking is flawless and the range of functions provided by this app is outstanding.  You can track and monitor almost anything that is installed on your Android device, although desktops and Macs are also supported.
WhatsApp, SMS, Skype, call logs, web browsing history and even the keystrokes executed on the device are all monitored and logged once this app is up and running. You can choose to block apps, services and sites remotely, as well as remotely locking or wiping your device.
mSpy charges a monthly subscription fee of $30 for its most basic package allowing unlimited devices, this charge comes down to $8 per month if you opt for a twelve month subscription, a total expense of $99 per year. For anyone that wants to track an Android device in its entirety, mSpy over delivers!