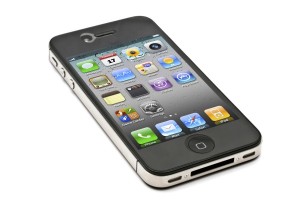 It's a very frustrating to lose your iPhone. You most likely spent hundreds of dollars to purchase it, and all your life's memory was on there; diaries, pictures, contacts and more. Losing all the information can be a nightmare for the user.
As the iPhone become more popular and classy, the theft of iPhones are increasing too. With the introduction of Kill Switch features on modern smartphones, you can render your device completely useless or find a way to recover your phone if you lose it. This article will guide you on exactly what to do if your iPhone is stolen or missing.
What to Do if You Lost Your iPhone
Prerequisites: Before you lose your iPhone (if possible)
You must enable Find My iPhone on your device. Find my iPhone is the anti-theft solution made by Apple for it's devices. Every iOS device comes pre-installed with this feature and your Apple ID is linked with the phone. If your device gets lost, you can easily see its location on a map, display a message for the keeper to see, lock the device remotely or even wipe it.
If the thief erases the iPhone, Apple will require your iCloud ID and password to be entered before the phone can be used. Usually, it's enabled by default but follow these steps to turn it on.
Open the Settings app.
Scroll down to the bottom of the screen and tap iCloud
Sign In with your Apple ID, if required.
Toggle "Find My iPhone" on.
With this activated, you can remotely manage your device.
After Your iPhone is Stolen
You can use Apple's Find My iPhone feature to find your device and take extra actions that can help you get back your iPhone and keep your data safe.
Go to https://www.icloud.com/#find on a Mac or PC and sign in. You can also use the Find My iPhone app on any iOS device.
In the app, select your device to view its location on a map. If the device is close to you, you can have it play a sound to help you find it easily.
Turn on Lost Mode. With this function, you can remotely lock your device with a passcode, display a message with your contact number on your iPhone's Lock screen and track your device's location. You can continue to track your iPhone's location when the phone is in Lost Mode.
Your ability to make payments using Apple Pay will be suspended on the device when Lost Mode is activated.
Erasing your iPhone is the last option you should resort to if you still can't find your device. In your device's info window, click on erase. Your iPhone will erase if it's online and a confirmation will be sent to you when it's done. If your device is offline, the remote erase will begin immediately it comes online.
Also, remember to contact your wireless service provider to suspend service so you don't receive extra charges.
After You Find Your Device
In case you find your device, simply go back to the Find My iPhone service and disable Lost Mode. If you wiped your device, you can restore your data back using iCloud or iTunes.