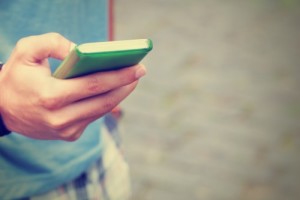 The purchase of a new smartphone is often a time of great excitement, with the owner of a new phone all too eager to explore the capabilities of their new device. Often one's old smartphone gets packed away, never to be seen again.
There are far better uses for your old device, here we explore some of the more creative ways to utilize an old phone, hopefully you will be able to find some inspiration and save your old device from being doomed to unused obscurity.
Before Giving Away or Selling Your Smartphone Be Sure to:
Backup All Data
There are numerous applications that assist with the backup of your smartphone. Our top recommendation is Wondershare's MobileTrans.
It supports basically all devices and allows you to backup your entire phone, inclusive of applications, ready for transport to a new device. Transferring your backup to a new phone or tablet is straight-forward and takes but a few minutes to accomplish.
Securely Wipe Your Personal Data
Android
A standard factory reset still leaves your data hidden on the device, easily recoverable with a package such as Dr. Fone. To securely wipe your phone follow these simple instructions:
Navigate to "Settings"
Navigate to "Security"
Select "Encrypt device" and configure a password
Navigate to your Factory Reset option and restore your device to its default configuration
iOS
Navigate to Settings
Navigate to General
Navigate to Reset
Select "Erase all Content and Settings"
Use Your Old Smartphone as a Surveillance Camera
The camera quality of the large majority of smartphones over the past few years is far greater than that of entry-level security cameras. Motion detection is supported, as is the remote recording and viewing of footage from a smartphone, made possible through many easily available applications.
Here we take a look at two great apps that transform your old phone into a surveillance camera.
1. Salient Eye
Salient Eye uses motion detection to notify you of possible intruders in your home. Simply install this great Android app from the Google Play store and you can configure Salient Eye to notify you via SMS or email. This is a great motion detection app that transforms any old device into a fully-functional home security solution.
2. Trackview
TrackView is a cross-platform solution that always you to monitor a location remotely via your smartphone. Location, video and audio monitoring is provided, as is instant alerts and a range of other security features. Trackview has a free demo available for those that would prefer to assess their app prior to purchase.
Turn Your Old Smartphone into a Media Controller
There are countless applications that can be installed to use your smartphone are a remote for all popular home entertainment devices. One can even use your old smartphone to remotely control your entire PC, great for building a low-cost all-inclusive media center.
Transform Your Old Smartphone into a Kid-Safe Entertainment Device
Install a child safe browser such as Kiddoware Safe Browser Parental Controls, create an email address for your child protected by anti-spam software such as Blocker, and possibly supply a prepaid credit card with a fixed amount of credit, to control online purchases.
One can reward a young one with a smartphone that is safely configured, ready for them to explore the many benefits that the internet has to offer with little risk.