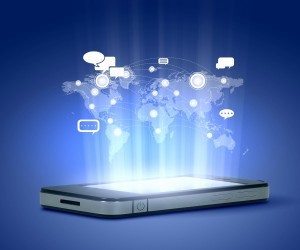 It's that time of the year again. Apple's WWDC (Worldwide Developers Conference) 2017 has just ended and it was packed with news that's sure to have every Apple enthusiast excited. What we liked the most, however, were the updates regarding the upcoming iOS 11. The iPhone 8 will surely be running on it so we thought it'd be a great idea to write an article on what you can expect from iOS 11 as an Apple user.
What to Expect from iOS 11
iOS 11
Every time Apple updates its iOS it creates a ton of buzz and speculation. Will it work? Will it make my phone crash? Will it actually make my smartphone perform better? You know how it is. Asides from that however, there's plenty of reason to be excited about the upcoming iOS 11 and here's why.
First off, Siri's getting an upgrade! It's always good to hear that Apple continues to refine Siri into a fully fleshed out virtual assistant. They changed her voice to make it more human and the visual menus look a lot more detailed than previous versions. One awesome feature that Apple presented was that Siri can talk to you in a different language! All you need to do is ask Siri to translate and it'll reply in the language you requested. That means you don't need to be lost in translation anymore!
Predictability features will also be added to Siri so it'll know what you'll probably do next and offer suggestions. Controlling your home music on AirPlay 2 through Siri is also another feature that will be available and lets you synchronize playback across a number of speakers.
Users will also be happy to know that Apple is also improving Apple Pay and has added the ability to transact from person to person. You can even send money through iMessage!
One of our personal favorites is the ability to edit Live Photos. You can slow them down, loop it, or trim it depending on how you see fit. Users who are conscious about their storage will also be happy to hear that photos and videos will now take up less space and a long exposure mode will be added to the Camera app.
Control Center has also received changes through the design. Instead of swiping left to right to access different areas of the control center, it'll be all in one menu. They also added a shortcut to cellular data as well.
Another change in design is the App Store and it looks absolutely fantastic but details other than that seem unclear.
As for Apple Music, they made it more social since you'll now be able to see what tunes your buddies are listening to!
Nothing but excitement
That's all we know so far regarding iOS 11 but what's awesome is that this isn't the entire picture yet! Apple's WWDC 2017 also had announcements regarding watchOS 4, macOS 10.13 High Sierra, the iMac, the MacBook, tvOS, HomePod, and the iPad Pro 2. That's not even including the iPhone 8! So while it's exciting to hear all about iOS 11,
So while it's exciting to hear all about iOS 11, there's, even more reason to be excited about Apple's other products because they offer a lot of value. Of course, it comes without saying that only time will tell whether these products will turn out great but with the way things are looking, we better be ready for a strong showing by Apple.