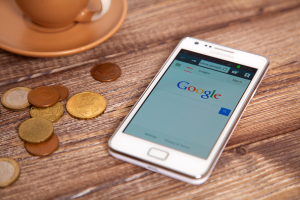 The iPhone has come a long way. It wasn't the first touch-screen mobile device but it was the mobile device that changed the game forever. We have Steve Jobs and Apple to thank for that. Ever since its first release back in 2007, the iPhone proved it's a cut above its competition
However, since the passing of Steve Jobs it's safe to say that the iPhone (or Apple products in general) aren't as mind blowing and innovating as they used to be. That being said, there's still an enormous amount of anticipation when a new iPhone releases. Much hasn't been revealed about the iPhone 8 but we're here to let you in on the details we know so far!
What to Expect of The iPhone 8
Glass For Class
If there's one thing to look forward to, it's the new design planned for the iPhone 8! We can expect a glass body and edge-to-edge OLED display with the Touch ID sensor fully integrated onto the display. Not only that but you can also expect the front camera to be integrated into the display as well. Rumor has it the iPhone 8 features a 5.8 inch display so we may expect it to be similar to the 4.7 inch iPhones. Making use of a glass body is a change of direction for Apple since they have mostly used aluminum in recent models such as the 6, 6s, 7, and SE. That doesn't mean they're completely ditching aluminum since the glass body may be built with an aluminum frame.
Waterproof and Wireless Charging
There have been rumors that Apple is aiming to make the iPhone 8 water-resistant by making it IP68 certified. That means it could be submerged for 30 minutes at a depth of 150cm. Wireless charging has also been in the rumor mill and if done well, it could be one of the most impressive features of the iPhone 8. Apple just needs to ensure that this will be a hassle-free experience because this has the potential to backfire and cause some serious problems for users.
What's Inside
Let's talk about what's inside the iPhone 8. With what we know so far the iPhone 8 is expected to have a 10-nanometer A11 chip and that's great news for users because this means a faster and more efficient iPhone. Other features such as eye, facial, and gesture recognition is expected to make its way to the 8. The front-facing camera could include 3d sensing capabilities which locates objects in front of it and even detect its depth.
Augmented Reality
With the rise of 3D and VR technology, it wouldn't be a surprise if Apple headed this direction and made the iPhone 8 support AR features. What's exciting about this is the actions you could do with the iPhone if it's AR-friendly. Imagine what you could do with apps that focused heavily on the AR function!
Excited yet?
The iPhone 8 definitely has us excited and it's been a while since an iPhone has done that. Are you excited? We can't wait to hear more about the 8 and we'll be sure to keep you in the loop!