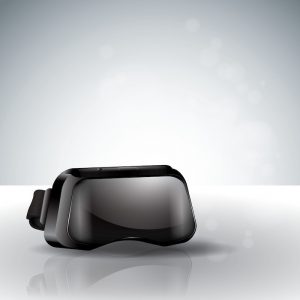 We all went from "what is VR technology" to "why is everyone wearing a VR headset?" in what seemed like one day to the next. The truth is that these devices are now saturating the market, and more and more smartphones are becoming compatible with VR technology. If you're thinking about getting one for your phone, read on to know what you need to know.
Like a lot of things, it can be cheap and it can be expensive
Headsets are currently running anywhere as cheap as $15 or 17, all the way up to $800 or more, the latter of which cater to PC gamers and those in need of high performance. This is something any potential user should take into consideration. Mattel is currently marketing a model called the View Master, supposedly appealing to kids and young adults but also compatible with the other thousands of VR apps available for Android and iOS.  The Samsung Gear, on the other hand, will deliver powerful HD performance of anything your phone can pump into it…
VR headsets made for smartphones are not the same as full-platform
Admittedly, smartphone producers are continually working to put higher-powered components into even smaller devices. So, granted, who knows the future of smartphone performance in terms of video rendering, processing speed, etc.? That being said, will you be able to play HD games on a smartphone in the future?
The answer is maybe. But for now, the only games available on the VR market are ones that can be run on Android or iOS, thus limiting their graphics potential. Other fun and noteworthy apps allow you to create 360-degree photos and tour geographical locations using Google Street View. So, there is definitely some enjoyment to be had on these budget headsets.
The technology is bound to change rapidly in the coming years
Currently, the highest-rated VR headsets, for example the Google Daydream View and Samsung Gear, are only usable with select (new) smartphones. Thankfully, all the new Samsung devices (from the S5 onward) get grandfathered in. But, the Google Daydream is only compatible currently with 5 different phones, two of which are only available through Google. So, expect the tech companies to work hard to privatize their tech for a specific niche that benefits their sales and model recognition. In other words, don't expect Google to be doing Samsung any favors or vice versa. Also, within the next five years this technology could either blow up in popularity or disappear altogether, so a user should think about whether or not they want to make the investment.
One final note is that no matter how much this technology advances, it is and always will be a virtual reality. So, that means that no cooking app, no travel app, and no game will ever give you a truly real experience. That being said, they are fun and currently inexpensive, given that you're an Android user. Hopefully you've enjoyed this brief breakdown of what you need to know about VR headsets for your phone.