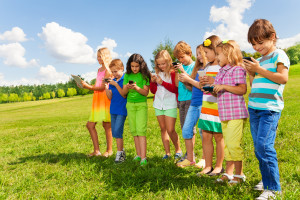 Has it been a while since you've tried catching them all in Pokemon Go? If you're interested in what's new with one of the biggest mobile games in recent history, then you've come to the right place! We're going to be talking about the latest updates and what to expect from Niantic's Pokemon Go.
More Pokemon!
If you started the game when it first came out then you'll remember that only first-gen Pokemon were available. So when Niantic said they were going to release Gen 2 Pokemon, we felt like kids who just got a whole truck of candy for Halloween. Sad to say though, we were disappointed. We expected at least 100 new Pokemon to be added or at least the legendary Pokemon from Gen 1 to make an appearance but none of that happened. Still, it's something to be excited about because Pokemon like Togepi and Pichu have entered the game. Trainers can only get them through hatching eggs so it might take a little more work than your usual Pokemon but it'll all be worth it!
Evolution!
Asides from the addition of Gen 2 Pokemon, there are also more evolutions available for your Pokemon! This is great news because evolving your Pokemon is one of the best ways to earn experience and let's face it; Steelix looks awesome. We'll be providing you a complete list so you know which Pokemon you need to save candy for.
Politoed – If you've got a Poliwhirl then it's time to get evolving because for 100 Poliwag candies, you can evolve it into a Politoed!
Espeon / Umbreon – Eevee's versatility with the elements has made this normal-type Pokemon a crowd favorite. Trainers are familiar with her Eeveelutions but with the new update we can now see Eevee evolve into Umbreon or Espeon! Evolving your Eevee during the day gets you an Espeon but if you want an Umbreon just evolve it at night.
Crobat – Every trainer knows how pesky a Zubat is when you're trying to catch one. It'll pay off though because with 100 Zubat candy, you can evolve your Golbat into a Crobat!
Bellossom – This funky looking Pokemon is part of the update so you better hang on to your Oddish!
Kingdra – Kingdra's the 3rd evolution of Horsea, which means you'll probably need 100 Horsea candy to get one.
Slowking – Slowpoke's probably got to be one of our favorite Pokemons because how can you not love a dude like him? Slowking's a different story though because he's the type of Pokemon you wouldn't want to mess with. We can't wait to catch him though!
Steelix – Our personal favorite. Steelix is considered the first Steel-type Pokemon which just makes him so much cooler. He also has one of the highest defenses in the game so you better start hoarding those Onix candies!
Scizor – One of the deadliest looking Pokemon, Scizor is the evolution of Scyther and is a Steel-type Pokemon.
Blissey – Chansey's evolution in the Gen 2 update is Blissey. This Pokemon boasts one of the highest HP stats in the game so you'll want this one in your collection!
Porygon 2 – Where do we start with Porygon? All we know is he's a strange Pokemon, hailing from a computer program. Strange, right? Still, you'd want to evolve him into Porygon 2 to catch 'em all!
That's the latest news for Pokemon Go and we hope we helped you in your quest to become the greatest trainer of all time! GO catch 'em all!