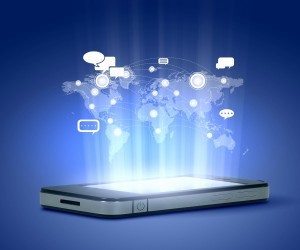 For us Apple enthusiasts, we've seen a couple of hardware and software changes these past few years and they've been good for the most part. From the introduction of the Control Center to 3D Touch, Apple has made subtle changes to its design and interface to give us users an awesome and seamless experience.
That's why we felt nothing but excitement when Apple unveiled the brand new App Store. Its design is going to get a complete makeover with discovering apps and games as its new objective. Today, we'll be going through the details of the changes and exactly why we're pumped for its release.
What's New with the Apple App Store
The Today Tab
When you open the App Store, most of the things (if not, all) you see are categorized apps. While we had not much to complain about the previous App Store, it did feel too plain and simple. It wasn't engaging enough to make us stay in the App Store. That's where the Today tab comes in. It's a daily destination
It's a daily destination with original stories from global Apple editors where they feature exclusive premiers, new apps, all-time favorites, an App of the Day, Game of the Day, etc. It's an engaging and informative way to help users get a larger perspective on how apps and games affect our lives.
Games and Apps
We don't know about you but the Games category is our favorite thing on the App Store. That's why we were psyched when we found out they're improving on it. With the new App Store, the Games category will feature recommendations of new releases and updates, videos, an entire top charts section dedicated to games, and specially selected game collections. With this improvement, we're looking at an easier and more effective way to navigate the staggering number of games available worldwide!
It now won't matter if you're the type of user who loves to pack his iPhone with games or if you're the type of user who likes to casually play from time to time because with this new feature, you'll be able to find the game that's perfect for you and your playstyle. It doesn't stop there! Apps in general will have their own tab so you can pick which apps will best serve you better like productivity apps, financial apps, etc.
Updates
With the Updates tab, you'll now be able to clearly see the specific changes your favorite apps have gone through. The Search function has also been improved and you can now search by name, category, developer or topic. This offers a highly detailed search tool that gives you all kinds of relevant content for you such as editorial stories, collections, and in-app purchases.
App Products
The product page of apps will also be redesigned so that developers will be able to showcase their best and most relevant content. It'll make finding the right apps for you a whole lot easier because you'll see all the important information right at the get-go. Apple has given developers more freedom as they can now send up to three video app previews and five screenshots.
If an app is given the status of Editors' Choice it will also be highlighted on the product page alongside its position in the top charts. In-app purchases, customer ratings, and reviews will also be shown here for a more cohesive app-finding experience.
Preview
You can see all these changes when iOS 11 comes out and the developer preview is already available. The release of iOS 11 is expected this fall for free throughout iPhone models 5s and higher. For iPad expect to see it on iPad Air, iPad Pro, iPad 5th generation, and iPad mini 2 models.
The redesigned App Store sure has a lot of new features but only time will tell if it'll live up to the innovation standard Apple is known for. Let us know what you think about it! What's New with the Apple App Store, what's your favorite change?