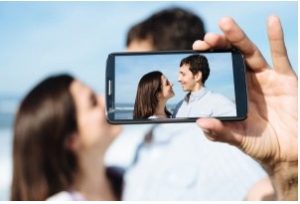 Ever since the first smartphone with a camera came out, people have taken countless photos that are a mixture of amazing and just downright awful. You can blame it on their amateur photography skills or the bad lighting or even plain bad luck but we can all agree that the quality of the camera you use is one of the largest factors when it comes to producing great photos.
Thankfully, we live in a time where getting a smartphone with a decent camera isn't that difficult to do. The hard part is actually picking which smartphone to purchase and that's why we decided to give you some options. Below you'll find some of the smartphones that have the best cameras today.
Which Smartphones Has Best Camera? 3 Best Smartphone Cameras
1. Google Pixel
This is a no-brainer. Google Pixel established itself as one of the premier smartphones in terms of hardware and that includes its camera. We've included the specs for you just so you have a clearer picture of what the Pixel's camera brings to the table.
Rear Camera
12.3 Megapixels
Large 1.55μm pixels
Phase detection autofocus plus later detection autofocus
f/2.0 Aperture
Front Camera
8 Megapixels
1.4μm pixels
f/2.4 Aperture
Fixed Focus
One of the best features the Pixel's camera has is its 4k video capability. What's more is that Google added gyroscope-based video stabilization that reads gyro data 200 times per second. The result is an incredibly smooth video experience even without a tripod. The only downside we can think of is the price but then if you want to invest in a smartphone with a good camera, the Pixel is a great option.
2. iPhone 7Plus
Another no-brainer. The iPhone 7 Plus is Apple's first model to have dual cameras at the rear. The second camera lets you zoom a lot more without compromising the photos quality. You can switch from the 28mm wide-angle lens to the 56mm telephoto lens to take photos from quite the distance. You can see the specs below.
Rear Camera
Dual 12 Megapixel cameras
Wide-angle – f/1.8 aperture
Telephoto – f/2.8 aperture
Up to 5x digital zoom
On-sensor phase detection
Front Camera
7 Megapixel camera
F2.2 aperture
32mm equivalent focal length
It doesn't stop there though. Another feature the camera has is the ability to blur the background while focusing on your subject. This creates a whole lot of flexibility and room for creativity for both professional and casual photographers. Like the Pixel, the only downside to the 7 Plus is its price.
3. Asus Zenfone 3 Zoom
The Asus Zenfone 3 Zoom is perfect for those on a budget. Unlike the two smartphones mentioned above, this one won't leave your bank account dry while still providing a decent camera. Similar to the iPhone 7 Plus, the Zoom has dual 12-megapixel cameras at the rear that has up to 2.3x optical zoom. It even has a pro mode which has a color correction sensor and 4-axis optical image stabilization to help people with shaky hands. Here are the specs.
Rear Camera
Dual 12 Megapixels
Laser/phase autofocus detection
2.3x optical zoom factor
f/2.8 aperture
Front Camera
13 Megapixels
1.12 μm pixel size
f/2.0 aperture
Take Your Pick
With a wide range of smartphones available on the market, we think these 3 are at the top of the heap. It's no surprise that Apple and Google have some of the best smartphone cameras but the only drawback is that they're quite expensive. That's why we included the Zenfone 3 for those who are looking for a decent camera but are on a budget. Whichever you pick from the 3, we're sure you'll be delighted with the experience!
Which Smartphones Has Best Camera? 3 Best Smartphone Cameras