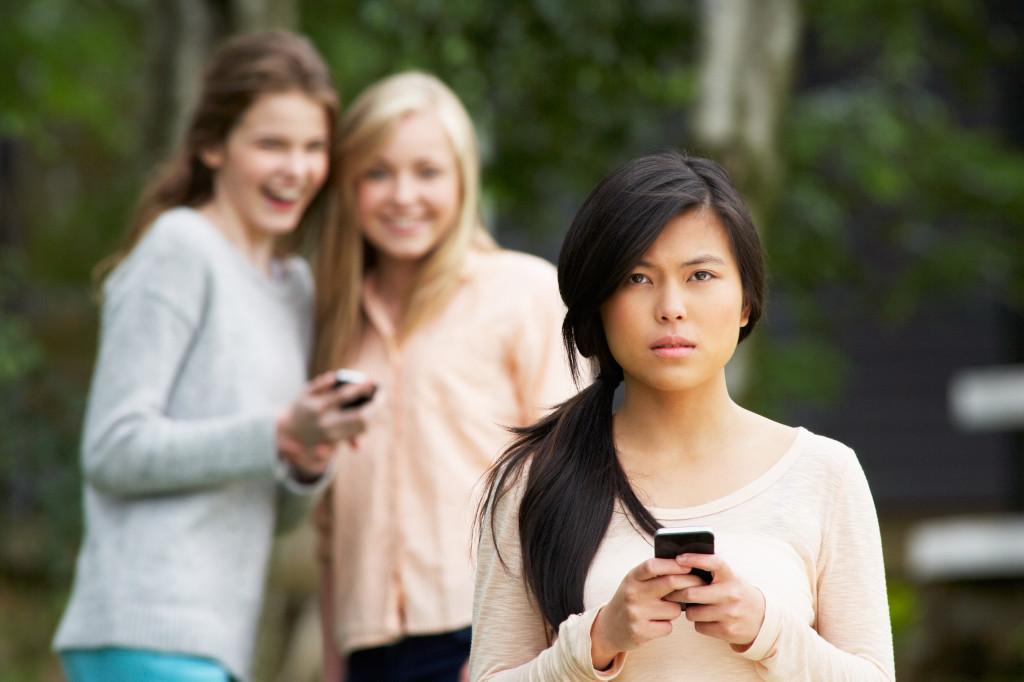 Cyber bullying and harassment happens more often than you may think, and surprisingly anybody of any age can be bullied via smartphones and the internet. In this article, we will be taking a look at who is at risk for cyber bullying, and will also give some tips on how to avoid bullying online.
Who Is at Risk – Cyber Bullying?
A lot of people assume that cyber bullying only happens between children, but this is not the case. Whilst it's extra important to keep an eye on your child's activities online to ensure he or she isn't being harassed, there are other individuals who are at risk.
Bullying can affect everyone, but many cyber bullies choose to attack those who are different in some way. The internet gives bullies a platform to anonymously or safely assault others from the safety of their own homes. If you feel like your child isn't fitting in at school, make sure to ask them questions about how they are doing and keep up to date with any bullying that may be happening.
What are the Effects of Cyber Bullying?
Just like any other form of bullying, cyber bullying can leave victims feeling isolated, alone and vulnerable. Cyber bullying can affect an individual's self esteem, and it can sometimes leads to later problems related to mental health or substance abuse problems. Depression can be an outcome of cyber bullying, and many victims often feel unable to talk to others about their problems.
How to Protect Those at Risk from Cyber Bullying
Unfortunately, no matter how hard you try there are always going to be individuals that will attempt to bully or harass you or any other individuals. It's important to talk to bully victims and explain to them that it is not their fault, and it's instead the fault of the harassers.
If you would like to keep tabs on the online activity of somebody you may think might be getting bullied, you could look into installing monitoring software onto their smartphone or tablet. With monitoring software, you will be able to see what messages are being sent to the person you are monitoring.
SMS and call data can also be seen, and you'll be able to make an educated guess about who is bullying the individual you are monitoring and why. If you are interested in using monitoring software you could check out some of our suggestions here.
You will also be able to use monitoring software to record and save messages sent from bullies so that you can refer to them later. If you'd like to get the police involved, this can be a great way to collect evidence of the harassment taking place. You can save messages sent via text or instant messaging, although which IM apps you can monitor will depend on what software you choose.
Unfortunately, nearly everyone is at risk for cyber bullying, but those that don't talk about it may be left to deal with the harassment on their own. It's important to try and help support those who are being bullied, so that you can tone it down or stop it completely.