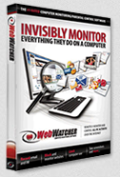 In this article, we will be taking a look at where WebWatcher can be applied, and how it can be useful for daily cell phone monitoring.
Whilst this software may not be the right option for everybody, there are certainly many groups of individuals that will make use of this software.
WebWatcher For Parents
If you're curious or concerned about what your child may be using their mobile device for, this software is perfect for you. It can provide you with a variety of different features specifically designed to provide monitoring capabilities for parents.
With WebWatcher you can monitor huge amounts of the most used apps, including Snapchat, Instagram, IM messaging apps like WhatsApp, Youtube and Facebook. You can also use this software to monitor SMS messages and call log data.
On top of the huge amount of conversation monitoring tools, you can also use this software to have an updated GPS based location tracker so you can always know where your child is. There are plenty of interesting website monitoring tools too, and these can be used to allow you to view what content your child is viewing, and even alert you when certain content is searched for.
WebWatcher For Employers
If you are running a business and you rely on your employees to use various company devices, this software can be a great tool for keeping an eye on what your employees are doing with your company time. The IM and SMS tracking tools can ensure your employees aren't talking to competitors or creating drama in the office, and the photo and Youtube monitoring features are useful for making sure your employees are getting their jobs done on time.
Email plays a large part in many employee's lives, and your business emails should be strictly used for business related conversations. Fortunately this software can provide you with basic features to monitor email accounts and view what messages are being sent or received.
Perhaps most importantly, you can see what apps are being used and how often with the app usage tool. This is a great opportunity to gauge how much time your employees are spending on their work, and how much of their time in the office is being wasted.
For Personal Usage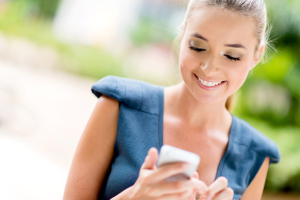 Even though WebWatcher has been designed for monitoring others, there's no reason why you can't use it's enhanced feature suite to monitor your own activity too. If you simply want a decent place to keep track of your messages, this software can do it. You can also use it to locate your device via GPS if it ever goes lost.
The call log history can provide more information and store data in a more readable fashion than most standard dialler apps, and the same can be said for any SMS messages you may be monitoring.
There is no doubt that many of the other features of this software could also be useful for personal use as well.
Whether you use WebWatcher as a parent, as an employer or just for personal use, you're bound to find some benefit for using this software. You can learn more about it here.