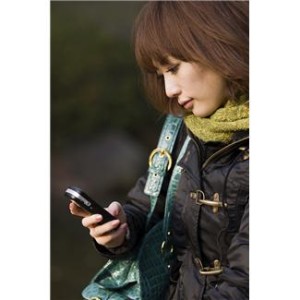 An important message was just deleted, and after the initial panic, you find yourself wondering how to retrieve deleted text messages on iPhone 4. Sound familiar? There is little need to worry because regaining access to this data is possible.
In the worst case scenario, you can turn to iTunes to recover deleted text messages. Each and every time the iPhone is connected to a personal computer via a USB cord, the device and the software synch their data. Most people realize music purchased via iTunes is transferred to an iPhone during this process. What many are relieved to realize is that during this process, a record of all other data on the phone is also saved.
That is the good news. The bad news is this data is fairly difficult to recover. If you have a tech-savvy friend, now is the time to call in any favors they may owe you.
Retrieve Deleted Text Messages on iPhone 4 via iTunes
If such a friend is not available, start by searching your computer for files that end in the extensions .mdbackup or .mddata. Before this extension, the file name will read only as a string of garbled letters and numbers. For this reason, someone who speaks a technical programming language will have the most success recovering the data.
Another disadvantage to relying on iTunes as a backup system is this software records only the most recent data found on the phone. For example, an individual cannot access a backup file from six weeks ago because it simply does not exist. The best thing to do to avoid this situation is to purchase a software designed to back up text messages.
Retrieval via Software
For the most part, software programs designed to back up data function similar to iTunes. One notable difference is unlike iTunes, which takes only a snapshot of the most recent data, software keeps records of data saved at every synchronization. This enables a user to go back through months of saved data when necessary.  In addition, these programs save this data in an easily accessible place that even tech novices can easily access.
These solutions also back up most other data found on the iPhone. For instance, users can expect the software to save their photos, contact lists and music. Even the applications they have downloaded onto their devices are saved. Software programs are often quite inexpensive, and most come with a risk-free trial period.
Keep in mind, all data backups are only as good as their last synchronization. Users who fail to synchronize their phones with their backup software are not helping their case to recover lost or damaged data. The best thing to do is to get in the habit of taking care of this each and every day or night.
Numerous advantages make software backups the ideal solutions. However, iTunes has helped a number of individuals who have found themselves in a pinch. Whatever you choose, hopefully you now feel confident about how to retrieve deleted text messages on iPhone 4.