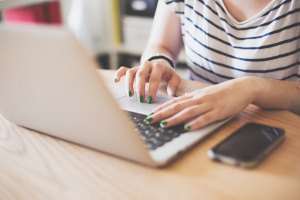 Text messaging has revolutionized the way we communicate. Whether you own an iPhone or an Android device, there are chances that you'll want an alternative way of viewing text messages. What happens when if you forget your phone in the office or anywhere else and you were waiting for important messages?
With technology, nothing is impossible. We're going to see some of the ways you can use to read text messages without having your phone. There are multiple apps and software that can export your text data in real time from your cell phone to iCloud (for iPhone users) or email (for Android users) to enable you to read them remotely.
Reading Text Messages Online
Maybe you're wondering why you'd want to view text messages online. When your phone has no charge, and you really want to check who has texted you, then this is where you can leverage on online platforms. Another scenario is whereby your smart phone's screen gets damaged, but the phone is still working
Verizon – Verizon subscribers enjoy a free online text messaging viewing service. All you need to do is to go their website, log in and follow onscreen instructions. Click "Check Text Status" button to start viewing your messages. The online service gives you all the options of sending and receiving messages just like you'd do on your cell phone.
AT&T – Unlike Verizon, AT&T doesn't offer a browser-based system. Visit att.com and click "support." You'll be provided with other options but just click the "Wireless" option. Hover over this area. Then choose "Usage and Recent Activity." Click "Data Usage Details" and then filter the data usage by texts/IM and multimedia messaging. This way, you'll be able to check delivery reports and other details of such as date and time and text sender. AT&T does not allow their subscribers to view the actual text messages because of privacy reasons.
Sprint and T-Mobile do not offer online text messaging service. So you won't be able to view your text messages if you are using the services of these companies. Nonetheless, you can take advantage of various spy apps that are available, though this comes at a cost.
Viewing Text Messages on Your PC/Mac
Another way to check your text messages without a phone is by utilizing the capabilities of software such as myPhoneDesktop for iDevices and Samsung Kies for Samsung phones. While some apps require you to use a USB cable to connect your phone to the PC, others can do everything remotely. Viewing and sending text messages via your PC means that you don't have to stop doing whatever you're doing on the PC/Mac to check, read and reply SMS messages.
Mac devices running on Mac OS X 10.10 Yosemite have been integrated with a text messaging feature which allows iPhone users to view and send SMS texts via their Mac computers. You must activate this feature on your iPhone by activating "Text Message Forwarding" to the computer. Android users can utilize the multiple remote texting apps that are available on the internet. These apps act as gateway to your phone enabling you to send long messages that would have been a real hassle if you were to use your phone to send them. Microsoft also offers the mysms app that enables you to send/receive text messages via your PC running Windows 8/10.
Viewing your SMS messages online and on your Mac/PC is a great way of ensuring that you are up-to-date on what's going on your phone even if you don't have your phone near you. The online and computer SMS platforms provide you a way to synchronize text data between your PC and your phone.