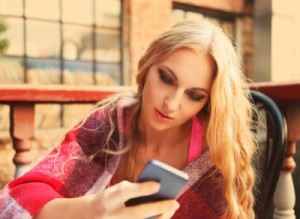 Sometimes, it is very cumbersome to manage data stored on the internal memory of your smartphone. Using a file manager may not be the best option and a normal copy and paste also won't be the best option for backing up. MobileGo comprises of an Android app which provides a bunch of features to help speed up and optimize your phone's performance and a PC app which makes the best Android PC suite for Android.
MobileGo is a complete app manager with device optimization and troubleshooting tools. It also serves as a Backup/restore app and manages videos, photos, contacts, music and other files between your Android smartphone and PC. Wondershare's MobileGo provides almost all the features found in iTunes and even more. Let's closer look at what MobileGo is made off.
MobileGo Features
Media Management
MobileGo has a powerful media manager which makes it easier for you to download, manage, import and export your photos, music and video on the go.
The music manager allows you to add, remove and sync your music from your hard drive or the internet to your smartphone. It lets you convert incompatible audio and video, import playlists and export your music to iTunes.
The photo manager lets you add, export and delete your photos all in one interface. Managing images in folders is now a thing of the past. For your videos, you can browse, download and transfer all of them instantly.
Mobile Manager
MobileGo's Essential Toolkit makes it very easy to optimize and manage your smartphone. With this toolkit, you can merge duplicate contacts, switch devices, perform backups, manage your apps and send SMS, all from your desktop.
The tool has a screenshot technology which lets you instantly capture a live image of your Android phone or tablet. You can also import/export your contacts from Windows Outlook.
There's Even More
MobileGo has a powerful file manager which lets you navigate your Android devices file system easily. Creating, moving, deleting and hiding your files have never been so easy.
Do you enjoy root apps like I do? With MobileGo, you can root your Android device with just a click of a button. Rooting enables you bypass your Android devices user permissions and gives you the freedom to install certain apps and custom operating system.
MobileGo can recover lost data from your Android smartphone. It doesn't matter whether you lost data during an update or an accidental deletion. For a small fee, MobileGo can recover any data that has not yet been overwritten by continued use.
Space Saver for iOS allows you to free up space on your iOS device by optimizing your devices file system. This is handy when you need more space for your files or want to complete a software update.
You can cast your screen to your computer with MobileGo. The mirroring feature lets you view your phone on the screen, giving you total control from your computer. You can use all your apps, send messages, play games and view notifications with your computer.
MobileGo has a bunch of optimization tools you might need for your smartphone. Speed boost lets you speed up your device, app, camera and games with the click of a button. The cleaner  also optimizes your device by removing the useful junks files.
MobileGo Compatibility
MobileGo has a standalone Play Store app. If you want to do even more with MobileGo, you can get the free Windows app here. The Windows app supports both Android and iOS.
Overall, Wondershare MobileGo is a great software that perfectly manages your device and reduces the stress you usually get with other software. What do you make of this review? Don't forget to share this review with your friends.